SSB-01 - The high performance SMD Diamond buffer
How to get these pcb's for free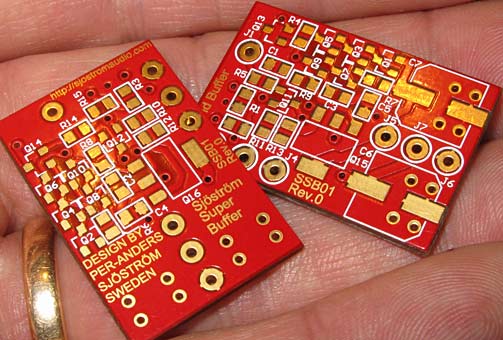 The picture shows the prototype boards, revision 0.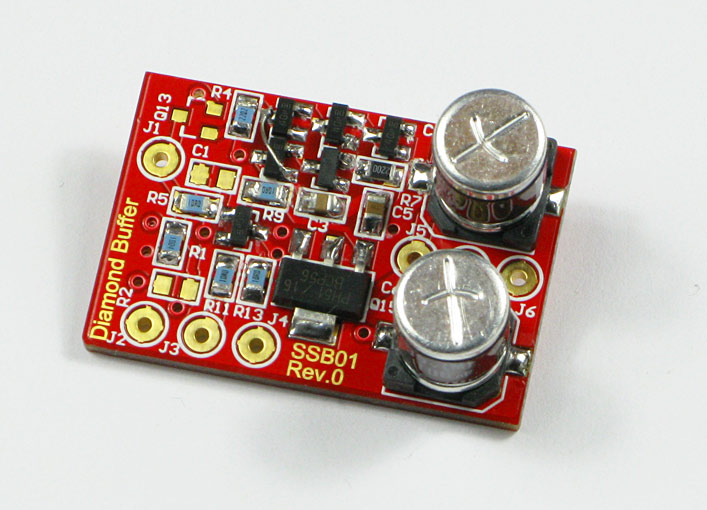 The picture shows the buffer. Click on the picture on order to get an larger view.
You want the red pcb's for free?
Two important conditions:
You must be a member at www.diyaudio.com
You must have donated something to www.diyaudio.com
Instructions
Check my blog for instructions.
Read more about the design here.