Ultra High End SO08 to DIL08 adapters
Group buy = Very cheap
Read more about it below.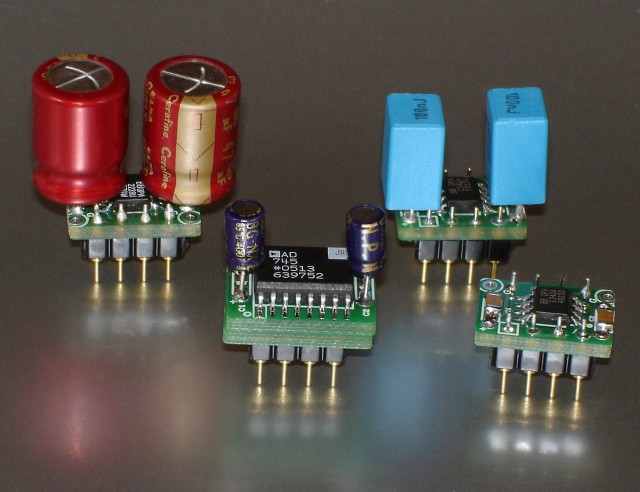 Prototypes with different kinds of decoupling caps. Photo: Sigurd Ruschkowski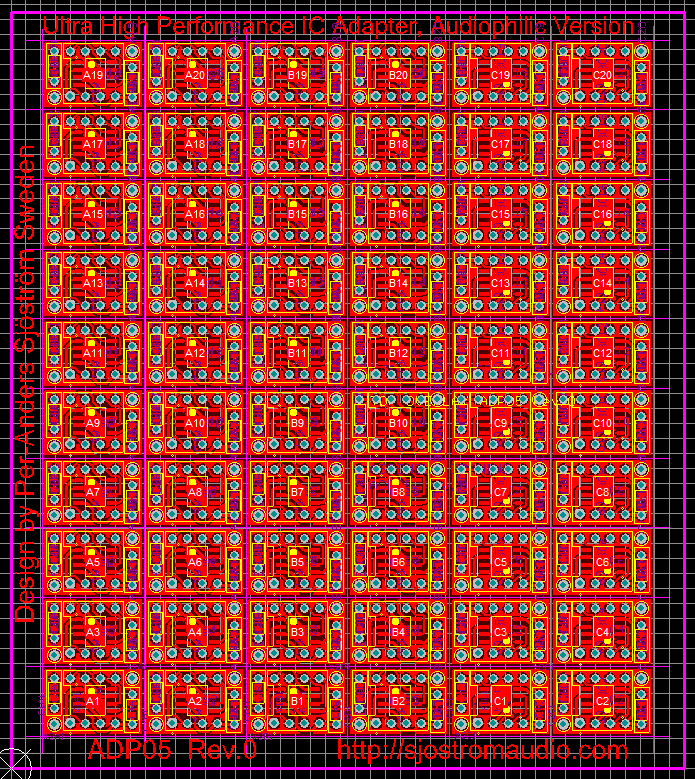 The panel look like this.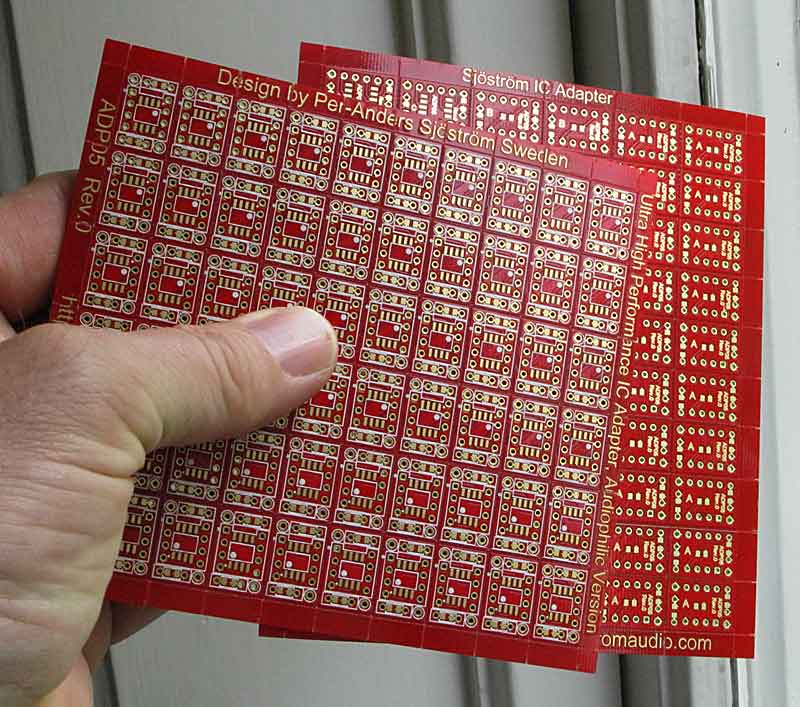 Group buy
I arrange a group buy some years ago over at www.diyaudio.com
Notice that this group buy is CLOSED. More info about the deal can be found here:
http://www.diyaudio.com/wiki/Group_buy:_ADP05_SO08_to_DIL08_adapter
The panel consists of:
20 x Single opamp SO08 -> Single opamp DIL08
20 x Dual opamp SO08 -> Dual opamp DIL08
20 x Two single opamps SO08 -> Dual opamp DIL08
Interesting features:
Possibility to use both smd parts and hole mounted parts for additional decoupling. At the picture you can see that almost any type will fit including Black Gates
You can have a grounded decoupling. This is something unique.
You can have a grounded decoupling and decoupling between + and - at the same time. See the picture. This is really something unique. No adapter in the world has that and this may sometimes be important if you plan to use demanding high speed, high performance opamps.
Doublesided pcb with plated holes.
Highest quality when it comes to pcb material, compliant to RoHS (lead free).
Notice that the picture shows the prototypes which were made of 1.6 mm pcb. The series products are made of 1 mm pcb, otherwise the same.
As suggested you can use goldplated pins but the holes are big enough for Molex pins with a square cross section, goldplated or not.